上月29日,由泉州水泥砖机模具厂家泉工赞助的第五届"井冈山论坛"——建筑垃圾及工业固废协同处置利用与混凝土可持续发展技术交流会在江西上饶举行。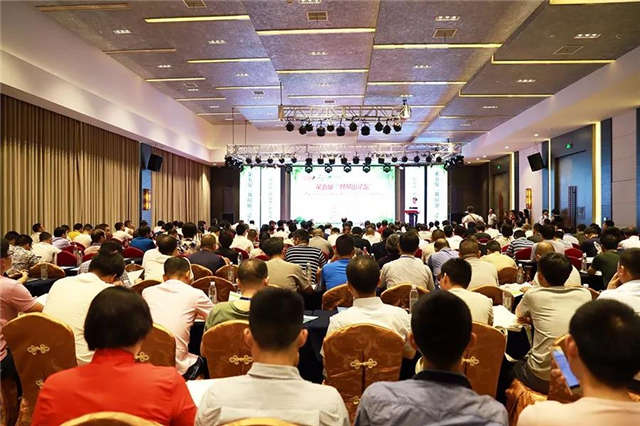 1、本次论坛由中国混凝土与水泥制品协会预拌混凝土分会、江西省散装水泥和预拌混凝土协会联合主办,来自海内外的三百余名政府相关部门领导、专家学者、企业家、行业从业人员以及媒体记者参加了本次论坛。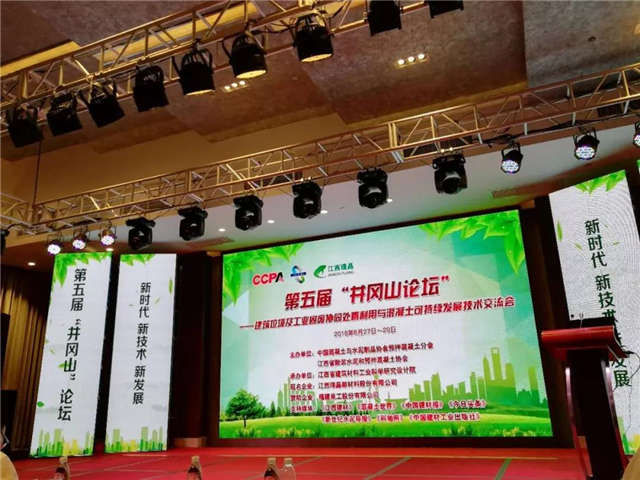 2、中国混凝土与水泥制品协会预拌混凝土分会秘书长师海霞分享了中国混凝土与水泥制品协会徐永模会长在固废资源化方面的观点,会议主题报告《关于固废资源化问题的思考》。
徐永模会长在报告中指出,固体废物问题首先是环保问题,其次才是资源循环利用的问题。水泥与水泥混凝土工业,作为其彻底的资源化循环利用的节点产业责无旁贷。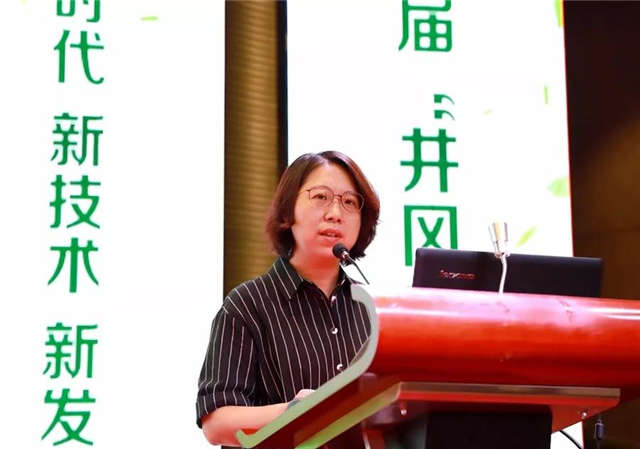 泉州水泥砖机模具厂家泉工的Heiko作题为《建筑垃圾及工业固废综合利用制高附加值产品的研究》报告:
泉州免烧砖机模具厂家从提高产品附加值着手,致力于提升固废综合利用产品的市场接受度,综合利用固废等原材料,全自动智能透水砖机生产各类:新型墙体材料、园林景观砖、海绵城市透水砖、路缘石、护坡砖、水工砌块、连锁砖等多种产品。泉工的实验中心为客户提供砖、砌块定制,根据客户提供的材料及要求,不断试验,直至得出最佳制砖配合比。试验产品能够通过多种测试,包括抗压、冻融、透水性测试等等。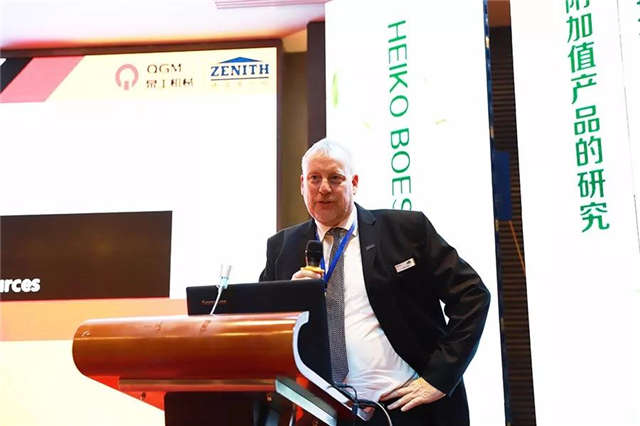 当前,生态文明建设正处于压力叠加、负重前行的关键期,已进入提供更多优质生态产品以满足人民日益增长的优美生态环境需要的攻坚期,也到了有条件有能力解决突出生态环境问题的窗口期。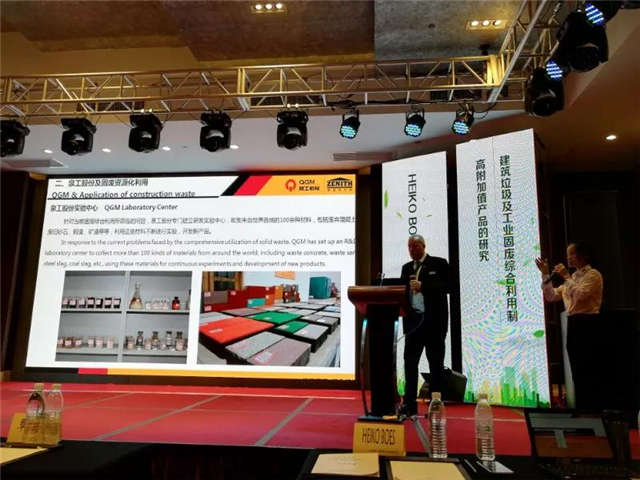 泉州水泥砖机模具厂泉工将全力响应国家政策,为新型环保绿色建材产业做出贡献,让泉州的全自动水泥砖机设备成为消纳和协同处置建筑垃圾、工业固废的生力军。
Solid Waste Co-disposal andUtilization
QGM Helps New EnvironmentallyFriendly Green Building Materials Industry
On June 28th, the 5th"JinggangshanForum" sponsored by QGM. The technical exchange meeting on constructionwaste and industrial solid waste co-disposal and concrete sustainabledevelopment was held in Shangrao, Jiangxi. The forum is jointly sponsored byChina Concrete and Cement Based Products Association Premixed Concrete Branch,Jiangxi Bulk Cement and Ready Mixed Concrete Association.More than 300government-related department leaders, experts and scholars, entrepreneurs,industry practitioners and media reporters from home and abroad attended thisforum.
HaixiaShi, Secretary-Generalof China Concrete and Cement-Based Products Association Ready-mixed ConcreteBranch, shared the view of Chairman Yongmo Xu of China Concrete and CementProducts Association on the solid waste recycling. The theme report of theconference was "Thoughts on the Problem of Solid Waste Recycling". ChairmanYongmo Xu pointed out in the report that for the solid waste problem,the firstwasthe issue of an environmental protection, followed by the issue of resourcerecycling. For cement and cement concrete industry, there is no shirking theresponsibility as the node industry of its thorough resource recycling.
Heiko, a general manager of ZENITH, wrote a report entitled "Researchon the Construction of Waste and Industrial Solid Waste ComprehensiveUtilization of High Value-added Products". QGM started from improvingthevalue-added of products and is committed to improving the market acceptance of solid waste comprehensive utilization products, comprehensive utilization of solid waste and other raw materials, automatic and intelligent production ofvarious types: new wall materials, garden landscape bricks, permeable bricks,curbstone, slope protection bricks, hydraulic blocks, interlocking bricks,etc..QGM provides customers with brick and block customization, andcontinuously tests according to the materials and requirements provided by customers until the best brick-making ratio is obtained. The test product canpass a variety of tests, including compression, freeze-thaw, waterpermeability tests, etc..
At present, the construction of ecological civilizationpr is in thecritical period of pressure superposition and weight-bearing advancement. Ithas entered the crucial period of providing more high-quality ecologicalproducts to meet the needs of the people's growing and beautiful ecologicalenvironment, also it has reached the window period ofhaving the ability tosolve outstanding ecological problems. QGM will fully respond to nationalpolicies and contribute to the new environmentally-friendly green buildingmaterials industry, making QGM equipment a new force for the elimination andco-processing of construction waste and industrial solid waste.